PM-International is one of Europe's fastest-growing and largest direct selling companies in the areas of health, fitness and beauty with 43 branches worldwide. For more than 25 years we have set up the highest standards for development, manufacturing and distribution of premium products.
PM-International is all about peak performance, bringing creativity and state-of-the-art science with one vision in mind: to achieve market leadership in the distribution of high-quality products for health, fitness and beauty worldwide. We help people live a better, healthier and fitter lifestyle.
Our International Headquarters is located in modern offices along the beautiful Mosel River in Schengen, Luxembourg. Our Headquarters currently employs more than 80 employees from all over the world. We offer a pleasant and collaborative working atmosphere in a truly multicultural environment, and we are always looking for talented and enthusiastic people to join our team.
We're seeking someone who wants to work with an experienced team in a fast-paced environment. We need a highly collaborative team player who is not afraid of challenges and change.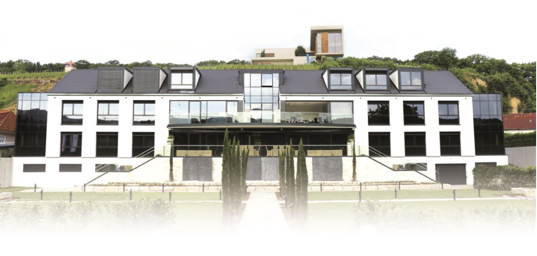 We are looking for a flexible, dynamic and creative "Junior Graphic Designer", who would like to work in an international and intercultural environment.
We are looking for a creative experienced team player to join our Marketing Department in a full time, in-house Junior Graphic Designer position. This position reports to the Creative Studio Manager.
WHAT ARE THE REQUIREMENTS?
You have a Bachelor's Degree in graphic design or equivalent professional experience
You have 2+ years of graphic design experience as a designer in an advertising or creative agency ideally for premium brands
You are proficient in the Adobe Creative Cloud, as well as MS Office
You are actively interested in keeping up to date with trends and technology, with a love for all that's new and innovative, regularly visiting exhibition and events
You are a self-starter and efficient at time keeping
You have sharp attention to detail
You have the ability and drive to learn and receive and apply feedbacks
You are fluent in English. In our international environment, speaking another European language is always a plus
WHAT ARE YOUR RESPONSIBILITIES?
Design on-brand creative concepts and mock-ups in response to briefs from internal teams
Support the delivery of projects, using your knowledge and creative thinking to produce high quality outcomes
Create concepts and designs across both print and digital
Collaborate well with your team to ensure project objectives are successfully met
Organize your own time well to be able to meet deadlines
Support the wider function with day-to-day design tasks
WHAT DO WE OFFER?
A fun and creative work environment with young and dynamic colleagues who genuinely like working together
A generous voluntary social benefit program, including a monthly attribution of free products, a special purchase discount on our products, the free use of the in-house gym, an individual pension insurance, etc.
An access to training sessions, conferences and skill development.
At PM-International, you will have an opportunity to contribute, learn, grow, lead, and make a difference. If this sounds like a perfect match for you, please include your resume/CV in English, your certifications, your portfolio, a concise motivation letter and communicate your salary expectations as well as the earliest date of entry possible.
Incomplete applications cannot be considered.
PM-International AG
Recruitment Team
15, Wäistrooss L-5445 Schengen
Tel: +352 339 667 1